The 'Original' Fake
Keywords:
Collective Imagery, Creative Potential, Las Majas al Balcón
Abstract
The images that populate our memory, even those that belong to the personal sphere, have been filtered and manipulated by the process of reproduction. They are copies, in some cases copies of copies. Our collective imagination is based on the vision of fakes: multimedia, three-dimensional, virtual reproductions, augmented reality.
The course of the research, initially, envisages the description of a theoretical reference framework that includes the declinations of the notion of copy and the related fruition rituals. In the second part the research exemplifies the theoretical framework, through one emblematic and iconic case study: Las Majas al Balcón. The case shares the notion of copying, in fact it has entered the collective imagination thanks to its reproductions and/or falsifications. It is now virtually invisible, because it belongs to a private collection, and it is one of Goya's best known paintings.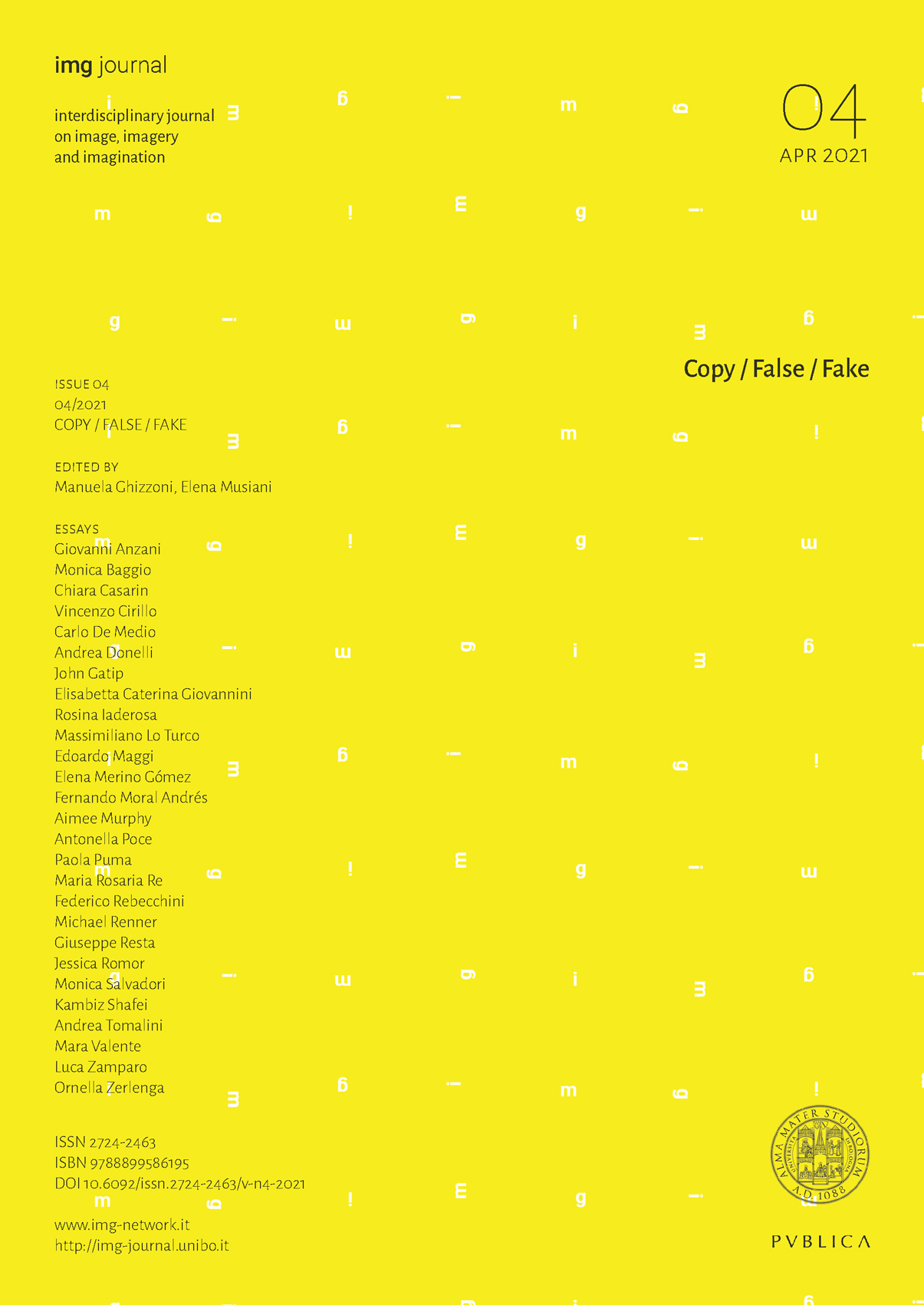 Downloads
How to Cite
Arena, M. (2021). The 'Original' Fake. Img Journal, 3(4), 36–61. https://doi.org/10.6092/issn.2724-2463/12692
License
Copyright (c) 2021 Marinella Arena
This work is licensed under a Creative Commons Attribution 4.0 International License.