Representation between Art and Imitative Structure
Keywords:
image, artwork, false, representation, perception
Abstract
The present paper investigates the role of the image as a visual translation of concrete or mental realities, focusing in particular on the dichotomy between imitative function and intrinsic artistic expression. Since the image can be both a copy of a model and a representation with its own autonomy, it is therefore configured in some cases as a subordinate product to the original, in others as a work of art in itself. The representation then oscillates between true and false, translating into images quotes and references to concrete reality and –at the same time– to other images, which in turn become a source of inspiration. Retracing this dual nature through emblematic examples, the authors highlight the close integration of imitative and artistic functions of the image focusing on the different meaning connected to them. Attention also comes to the multiplicity that derives from the close relationship between reality and the image of reality that only the observer is able to recompose.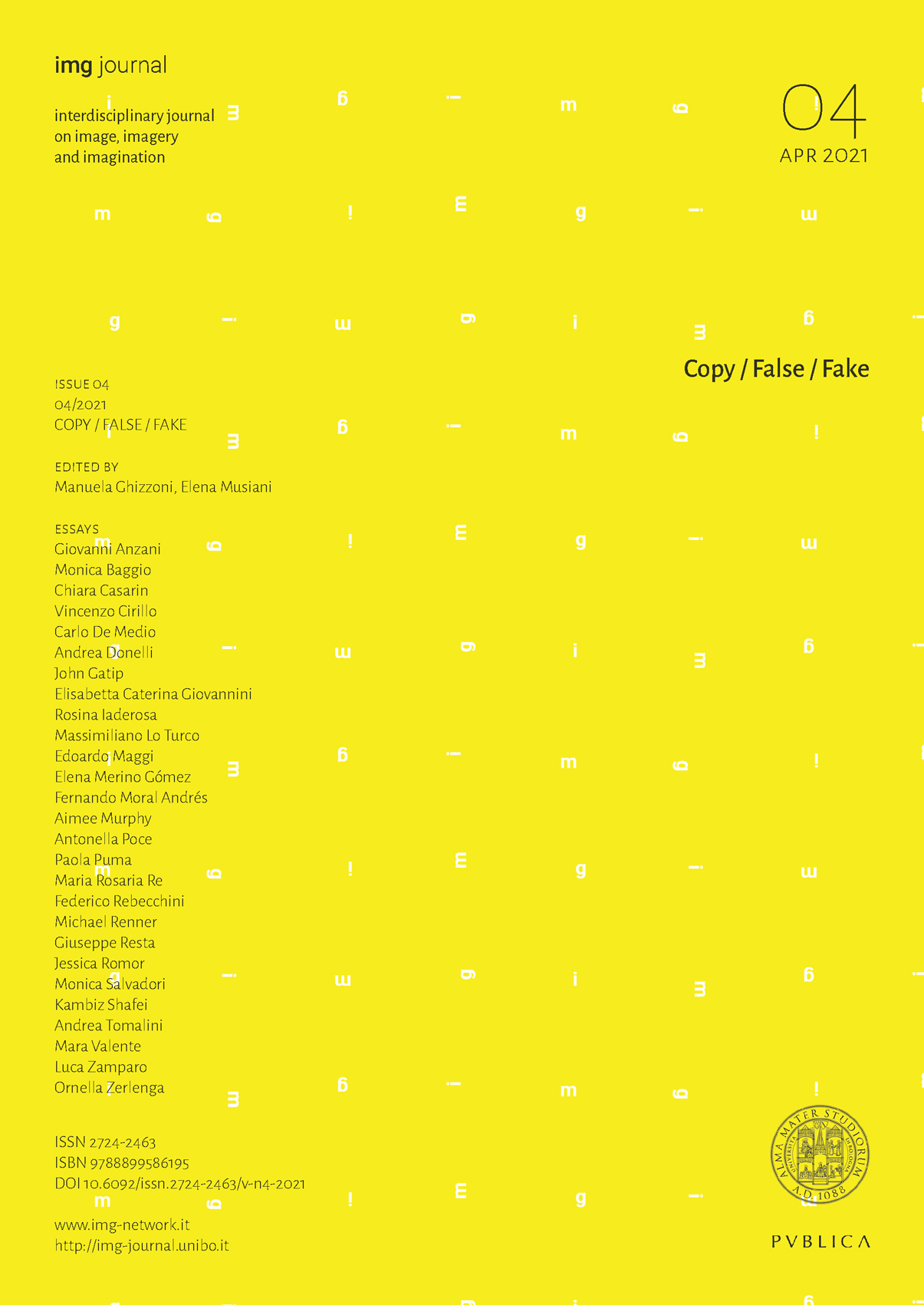 Downloads
How to Cite
Chiarenza, S., & Messina, B. (2021). Representation between Art and Imitative Structure. Img Journal, 3(4), 78–95. https://doi.org/10.6092/issn.2724-2463/12670
License
Copyright (c) 2021 Stefano Chiarenza, Barbara Messina
This work is licensed under a Creative Commons Attribution 4.0 International License.