Ercole Farnese 4.0. Copy of Copy of Copy (almost Original)
Keywords:
Ercole Farnese, Fine Arts Academy, plaster cast, copy, original
Abstract
The essay reconstructs the initiatives promoted in the field of art copies from the Fine Arts Academy "Pietro Vannucci" of Perugia: an artistic cenacle founded in 1573 that, even today, boasts a plaster cast gallery in which hundreds of plaster casts of author statues are exhibited –from Michelangelo Buonarroti to Antonio Canova. In recent years these initiatives were sealed by the idea of designing the concept of a multimedia replica of its own plaster cast gallery and, moreover, by the idea of placing at the entrance to the headquarters, between the façade of the Oratory of San Bernardino and the façade of the church of San Francesco al Prato, a one-to-one scale copy of the plaster cast of the Ercole Farnese –one of the most famous statues of antiquity– made by 3D printing with polylactic acid filaments: a bold hypothesis, not only from an environmental point of view, because it has an undoubted visual impact, but also and above all from a cultural perspective, because mistrust of the artistic value of copies continues to persist even in an era, such as the present, characterised by maximum technical reproducibility.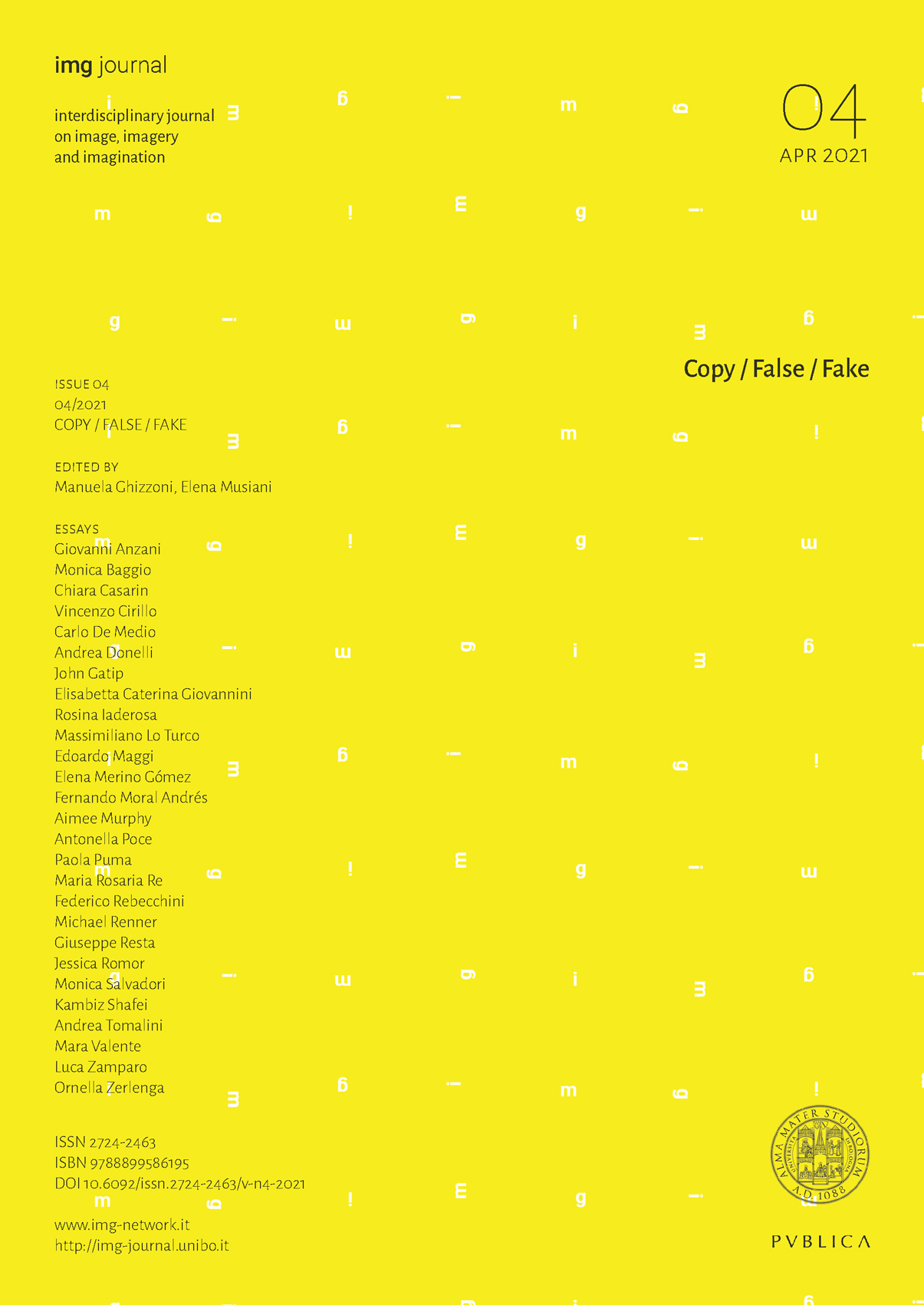 Downloads
How to Cite
Belardi, P. (2021). Ercole Farnese 4.0. Copy of Copy of Copy (almost Original). Img Journal, 3(4), 62–77. https://doi.org/10.6092/issn.2724-2463/12642
License
Copyright (c) 2021 Paolo Belardi
This work is licensed under a Creative Commons Attribution 4.0 International License.