Once Upon a Time there were Fireworks. The New Nocturnal Drones Light Shows
Keywords:
drone light shows, fireworks, sky drawing
Abstract
This paper investigates the recent innovative application of drone information technology to create complex visual narratives in the night skies, which refer to the more traditional images made by fireworks.
The object of study involves two main topics. The first consists in a critical analysis of bibliographic literature in the field of pyrotechnic art through the consultation of texts from the sixteenth century to the twentieth century. The second is represented by the analysis of the recent digital technique of setting up colored images, created in the night sky by the movement of luminous drones. Compared to fireworks, the attention towards this type of luminous aerial views is decidedly increasing. In this sense, the luminous drones present themselves as alternative fireworks, reusable with countless different visual narratives and three-dimensional choreographies synchronized with musical performances. An increasingly widespread development of this digital display technology is therefore conceivable in the future. Therefore, it is of interest here to analyze the methods of implementation for the construction of the image and the transition from drawing 'on paper' to drawing 'in the sky'.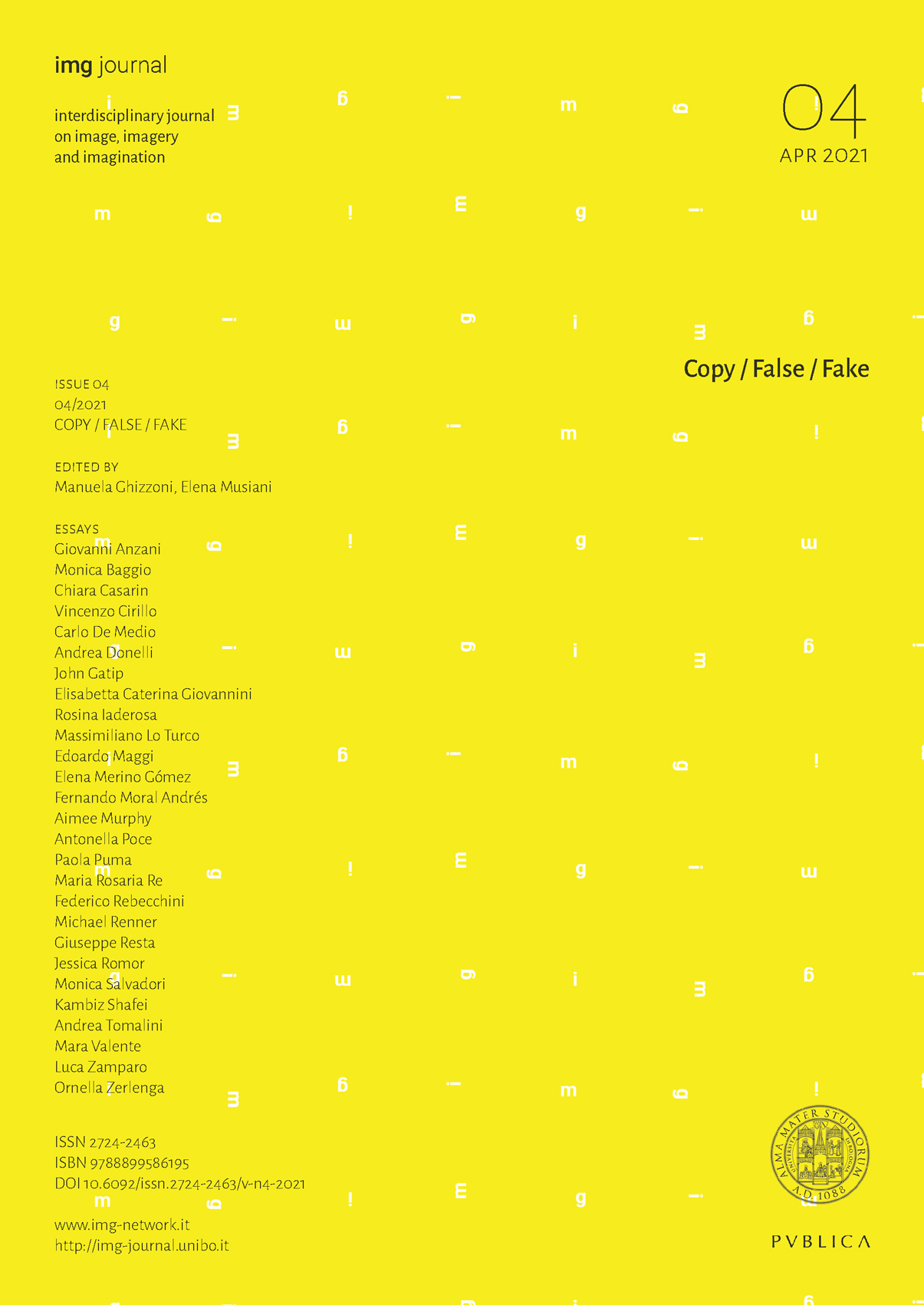 Downloads
How to Cite
Zerlenga, O., Cirillo, V., & Iaderosa, R. (2021). Once Upon a Time there were Fireworks. The New Nocturnal Drones Light Shows. Img Journal, 3(4), 402–425. https://doi.org/10.6092/issn.2724-2463/12628
License
Copyright (c) 2021 Ornella Zerlenga, Vincenzo Cirillo, Rosina Iaderosa
This work is licensed under a Creative Commons Attribution 4.0 International License.