Borghi. Against a Rethoric of Excellence
Keywords:
Countryside , Historical Centers, Italian Inland Areas
Abstract
Can the countryside offer a real alternative to metropolitan life? Today, rural areas are of­ten seen as places to 'save' through tourism and other discontinuous uses, but the era in which we live imposes a radical change of perspective: the pandemic has crumbled tourist economies and shown their fragility. The birth of a post-tourist society is particu­larly relevant in Italy, where entities such as the borghi are widespread: far and discon­nected from the large urban centers, they are nevertheless the archetype to which metro­politan areas are now turning again. To put these reflections into practice, it is effective to study a representative case: the 'urban ter­ritory' around San Benedetto del Tronto (AP), an ever-growing seaside tourist destination. The neighboring municipalities are nothing but dormitory districts, as evidenced by the new widespread urbanizations and the semi-abandoned historic centers of Acquaviva Pi­cena, Monteprandone, and Monsampolo del Tronto. Among the still evident signs of the 2016 earthquake and houses for sale, the three medieval villages spend in hibernation the months that separate the tourist sea­sons, calling for alternative scenarios: in or­der not to remain crystallized as monuments to culture and traditions, it is necessary for them to aspire to be places of daily life, in­serted in a network of biunivocal relations with other urban centers.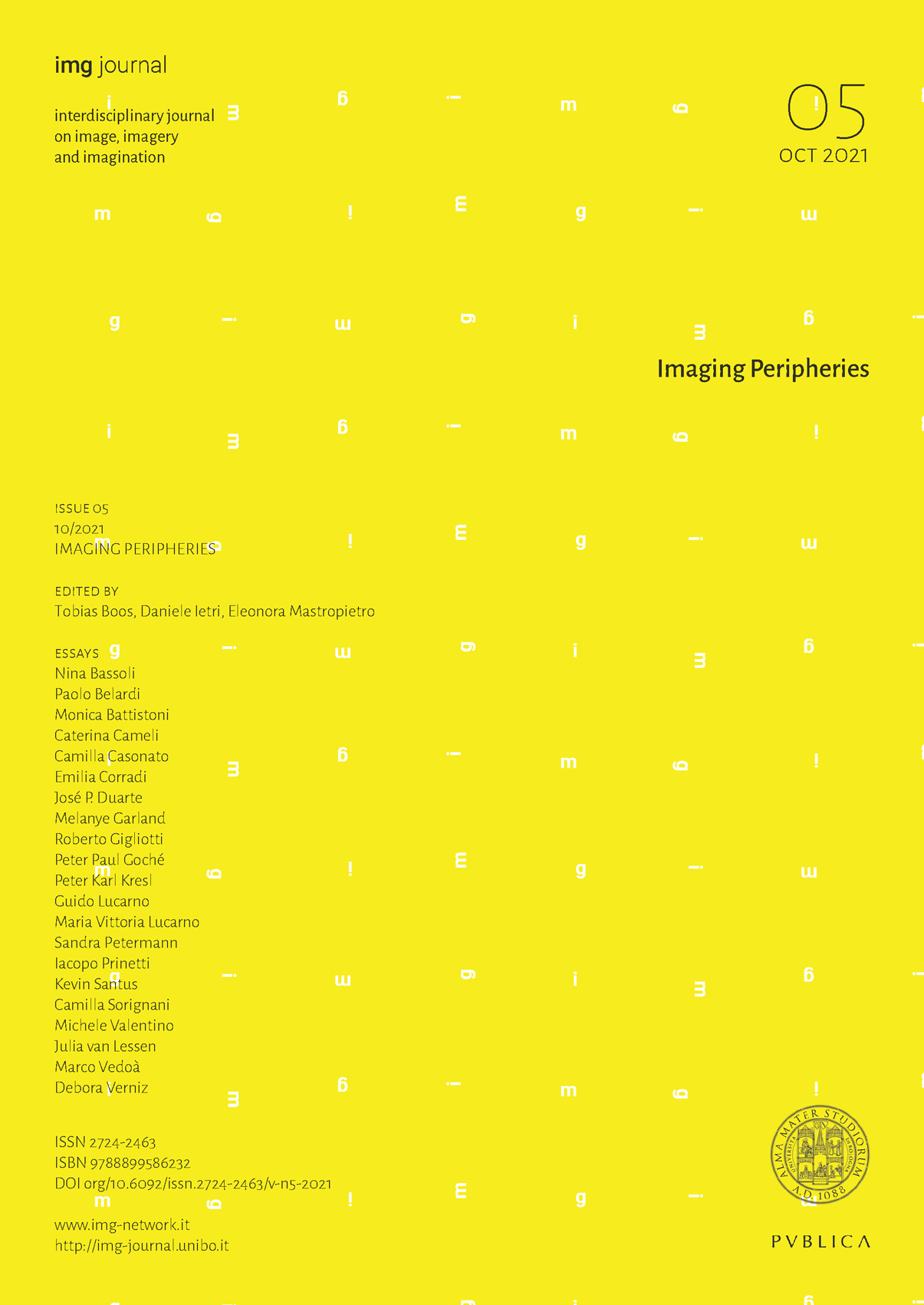 Downloads
How to Cite
Prinetti, I., & Cameli, C. (2021). Borghi. Against a Rethoric of Excellence. Img Journal, 3(5), 166–195. https://doi.org/10.6092/issn.2724-2463/12858
License
Copyright (c) 2022 Iacopo Prinetti, Caterina Cameli
This work is licensed under a Creative Commons Attribution 4.0 International License.