The Jungle of Calais: a Place of Resistance and Monumentality
Keywords:
Migration, Art of Resistance, (Post)Colonial Practices, Artistic Practices, Ethnography
Abstract
The ongoing critical European border regimes are leading to the emergence of new official/unofficial refugee and migrant camps, which I understand, are an important aspect of the (post)colonial era. Of particular interest to this paper is  reflecting upon past actions and motivations in my first experience in one of the biggest informal camps in Europe, 'The Jungle' in Calais, France. For this purpose, I question my artistic and pseudo ethnographic methodologies. Such as artistic intervention with an art action, participatory observation, and informal interviews, reflecting on how to research these 'peripheral' places. I will deal with my own experience in The Jungle with ethnographic and artistic considerations and consider theories such as; the art of resistance and (post)colonial practices, which have helped guide my ongoing thoughts on 'monumentally'. I see The Jungle as a possible visual manifestation of ongoing problematics of the 'autonomy of migration' in a contemporary Western context. The particular interest of this text is the reflection on/of different theoretical, ethnographic, and artistic materials from the research during my first encounter in The Jungle. The major focus is between 2015 and 2016 when the urban and social development of the area took place (and when my initial fieldwork took place). This text engages on layers of memory with aspects of personal experience and anthropological theory.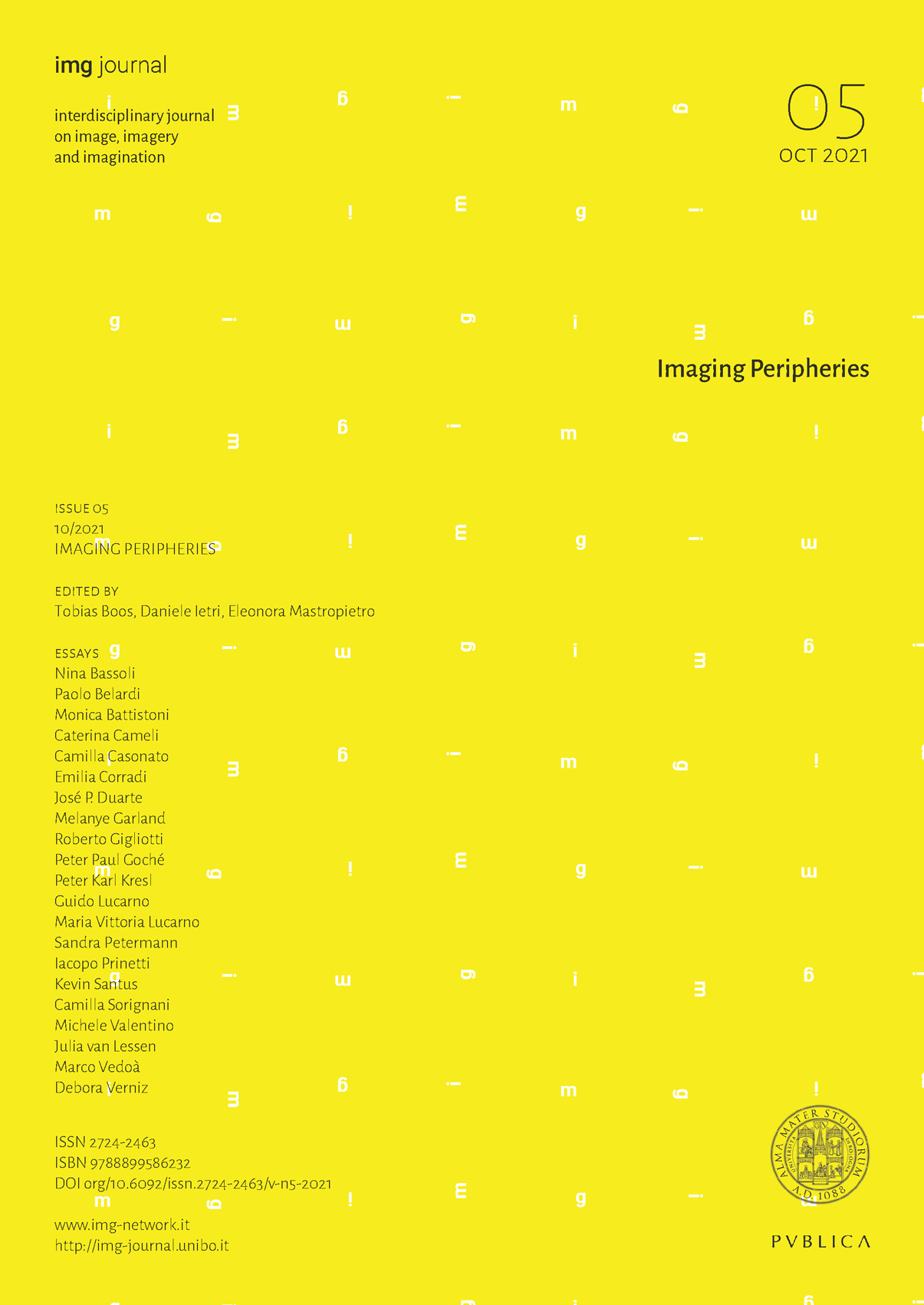 Downloads
How to Cite
Garland, M. (2021). The Jungle of Calais: a Place of Resistance and Monumentality. Img Journal, 3(5), 110–133. https://doi.org/10.6092/issn.2724-2463/12808
License
Copyright (c) 2022 Melanye Garland
This work is licensed under a Creative Commons Attribution 4.0 International License.