Mapping Peripheries: Urban Ethnographic Maps as Graphic Tools
Keywords:
Ethnographic maps, Peripheries, Border, Line, Edge
Abstract
The crisis of the boundary line and the consequent determination of the peripher­ies from a geometric point of view entails a crisis in representing urban boundaries and thresholds, and therefore the peripher­ies themselves.
In this regard, the essay rereads some historical and recent ethnographic urban maps. Both from a graphic point of view and as artefacts and documents capable of visualising complex urban issues linked to the concept of peripheralization of frag­ile territories. This reinterpretation allows us to highlight the role that these graphic artefacts have as interpretative documents of the peripheral realities of the city that open operational, epistemological and se­mantic perspectives in the field of graphic sciences.
The frames operated by the boundary draw­ing line of the urban periphery assume similar ontological meanings and episte­mologies. Their re-discussion allows us to rethink their definition and operational role in the urban dimension and in the extension of the graphic tools of urban representation.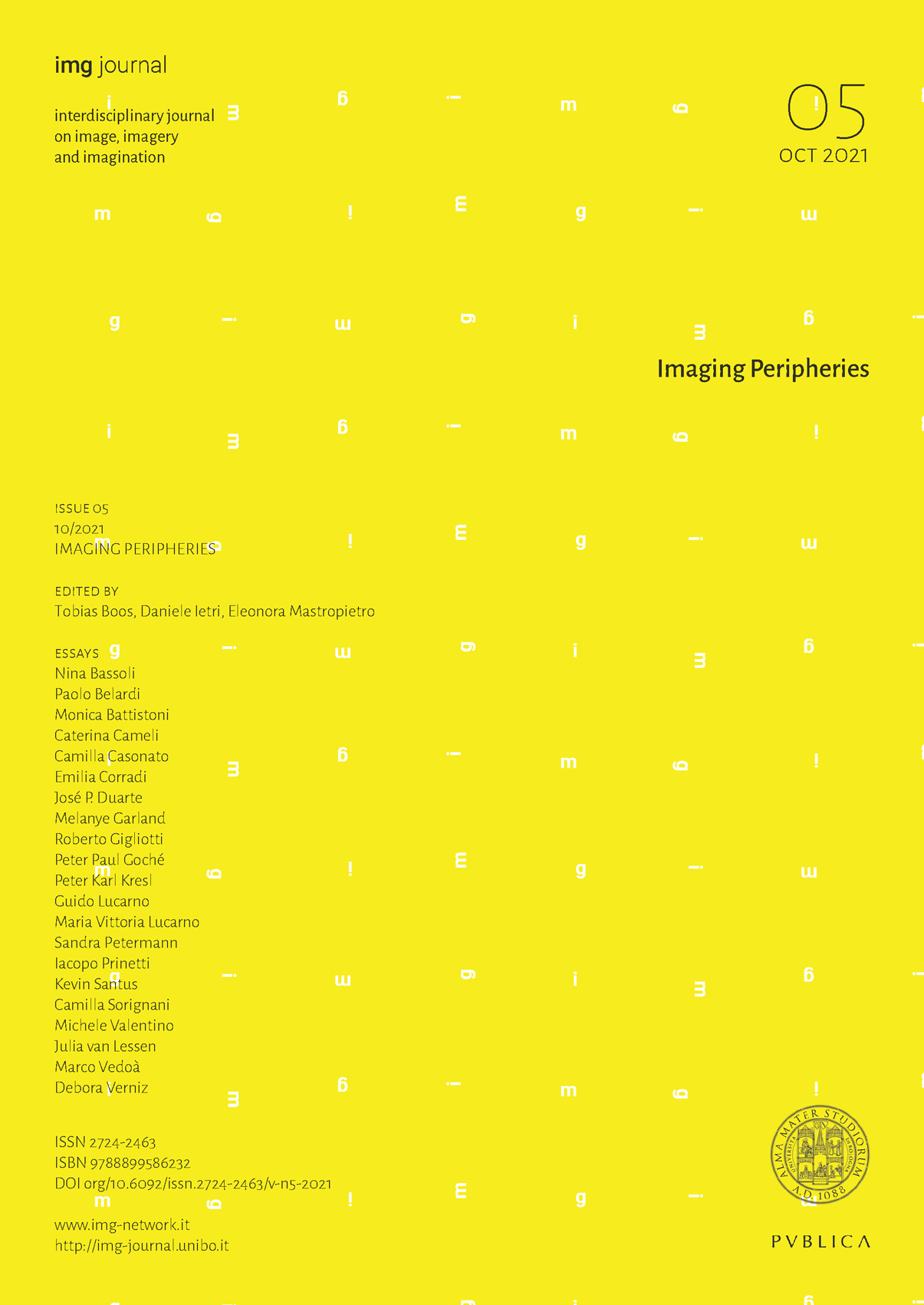 Downloads
How to Cite
Valentino, M. (2021). Mapping Peripheries: Urban Ethnographic Maps as Graphic Tools. Img Journal, 3(5), 196–215. https://doi.org/10.6092/issn.2724-2463/12764
License
Copyright (c) 2022 Michele Valentino
This work is licensed under a Creative Commons Attribution 4.0 International License.