Exhibiting Places. Installation Practices at the Margins
Keywords:
Ephemeral Architecture, Exhibitions, Installations, Imagery, Provinces
Abstract
The paper illustrates how the experiments by some emerging architectural practices, adopting the tools of temporary setup, often not far from installation or exhibition design, claim a deeper sense of architecture, and identify marginal areas –distant from the centres of our cities as widely accredited attractive areas for tourism or leisure– as valuable reservoirs of resources, redefining their established patterns. Their interventions create an intermediate space, which instead of obsessively opposing centre and periphery, urban and rural, modernity and tradition, global and local, is able to instil a deviation, staging new images and opening up to a new imagery. In the ephemeral character of the presented projects lays one of their more powerful strengths. They concentrate an enormous amount of energy in a certain place at a certain moment and this phenomenon has a big transformative potential. In this context, performances, installations and exhibitions can be understood as activist's tools making the appropriation of marginal areas as well as devices capable of strengthening community interactions. This paper is part of a broader analysis connected to a research project that starts from the assumption that architectural exhibitions today should be recognised as a mean oriented not only towards the documentation and presentation of architecture, but as a proper instrument for the production of architectural experiments.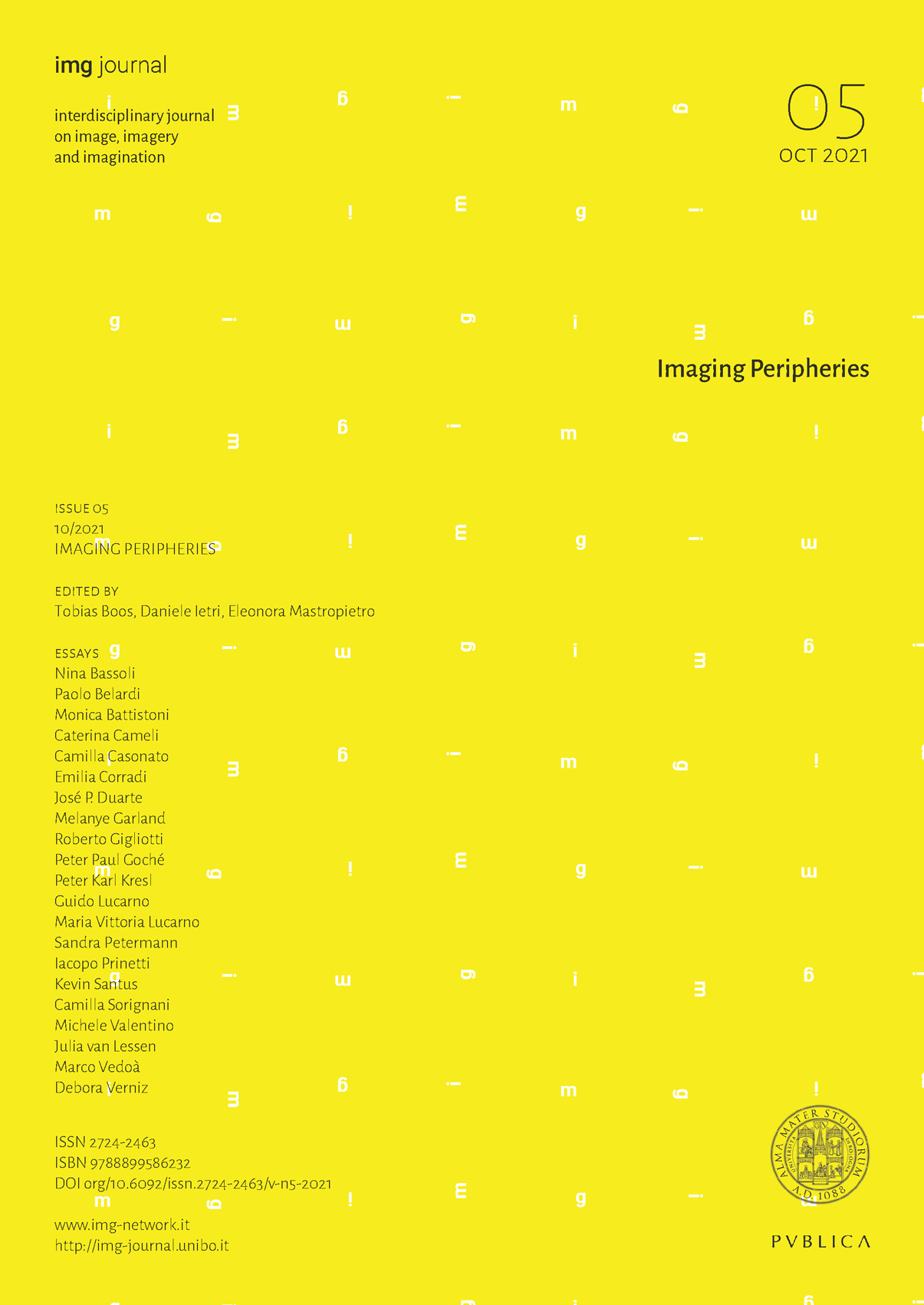 Downloads
How to Cite
Bassoli, N., & Gigliotti, R. (2021). Exhibiting Places. Installation Practices at the Margins. Img Journal, 3(5), 38–51. https://doi.org/10.6092/issn.2724-2463/12756
License
Copyright (c) 2022 Nina Bassoli, Roberto Gigliotti
This work is licensed under a Creative Commons Attribution 4.0 International License.