Debauchery & Impiety: Literary Preserve
Keywords:
Atmosphere , Chiaroscuro, Literary Lore , Materiality
Abstract
This preservation project investigates a post-industrial building and interior – origi­nally constructed in 1909 as a carriage factory. As part of an ongoing dimensional survey of multiple post-industrial buildings and spaces, the author performs a literary lore in conjunction with an intensely modu­lated series of site engagements. It is a study that takes into account the situative and performative contexts in effort to pre­serve the material value, and even virtuos­ity, manifests in such spatial volumes. The objective of the project is to make visceral our intellectual comprehension of the re­lationships between self and the atmo­spheric nature of places and their histories. Through diverse methodologies and an intense series of modulations, I have de­veloped a highly individualized intellectual pursuit and, consequently, the ability to rec­oncile the role of the body as the locus of perception and spatial engagement in the interdisciplinary consideration of the post-industrial landscape as a constructed, cul­tural artifact. As an introduction to dealing with these issues of 'site', each effort in­volves a careful and multi-scalar examina­tion of environmental phenomena and pat­terns of use and settlement, revealed and affected by the post-industrial architectural artifact. Active awareness in observation is a valuable tool for design.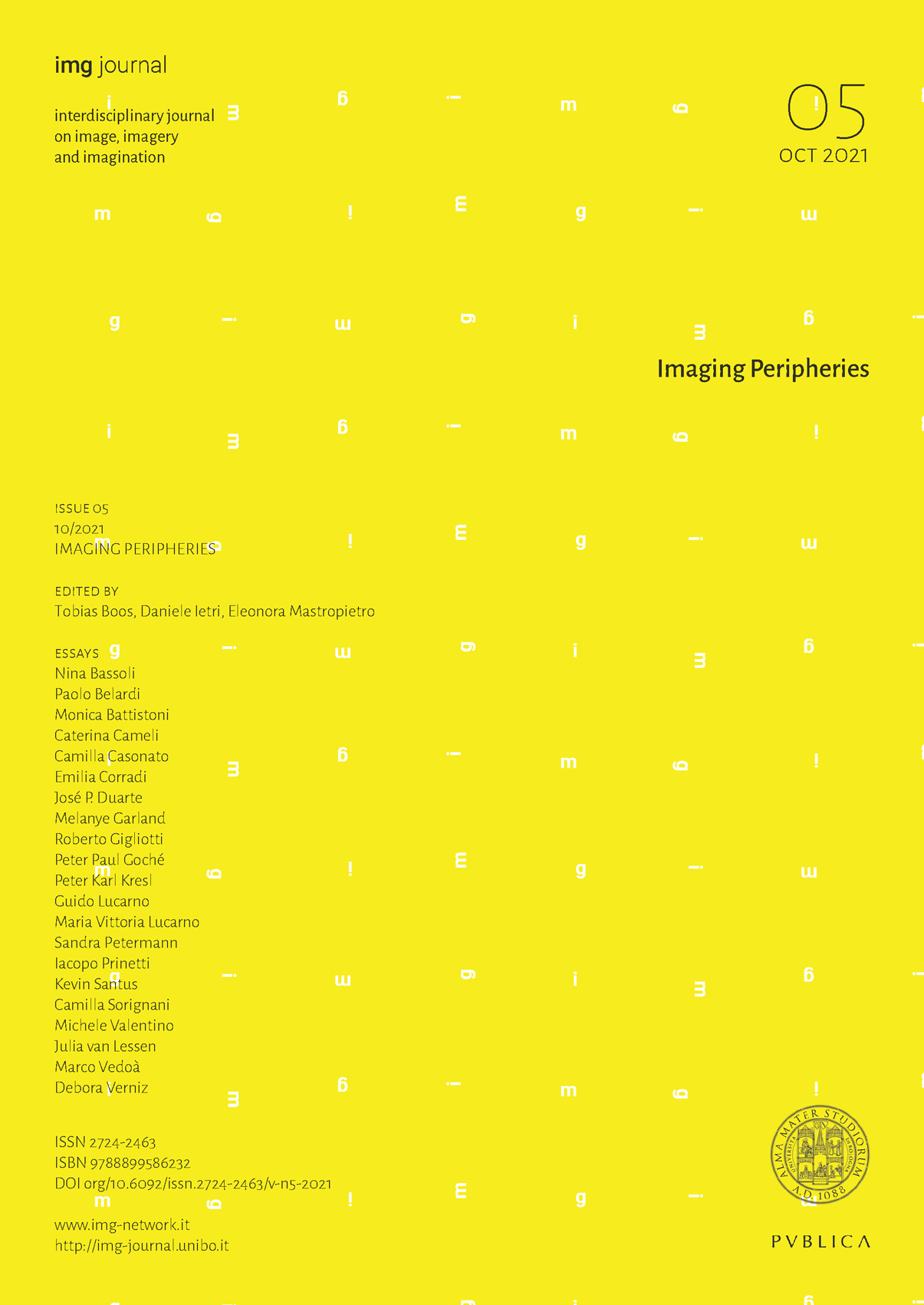 Downloads
How to Cite
Goché, P. P. (2021). Debauchery & Impiety: Literary Preserve. Img Journal, 3(5), 134–143. https://doi.org/10.6092/issn.2724-2463/12721
License
Copyright (c) 2022 Peter Goche
This work is licensed under a Creative Commons Attribution 4.0 International License.