Reshaping Teacher-Student Interaction in the Virtual Classroom: a Case Study
Keywords:
conversation analysis, online classroom interaction, question-answer sequences, turn-taking
Abstract
This paper presents an exploratory examination of video-mediated classroom interaction in School and University settings, a modality of teaching and learning which has recently experienced a rapid growth as a consequence of the COVID-19 emergency. Based on a corpus of audio and video recorded virtual classes, we analyze how instructors and students cope with the challenges of not being physically co-present and lacking direct visual contact in the virtual enviroment, and discuss how fundamental mechanisms of face-to-face classroom interaction –participants' mutual orientation in the opening phase, speakers' identification and recognition, as well as instructors' actions like comprehension checks, solicitations for ques-tions/comments, questions and evaluations– are partially modified in the virtual environment, making it more complex, for instructors, to enhance students' active participation. Final considerations are devoted to the possible implications of these preliminary findings.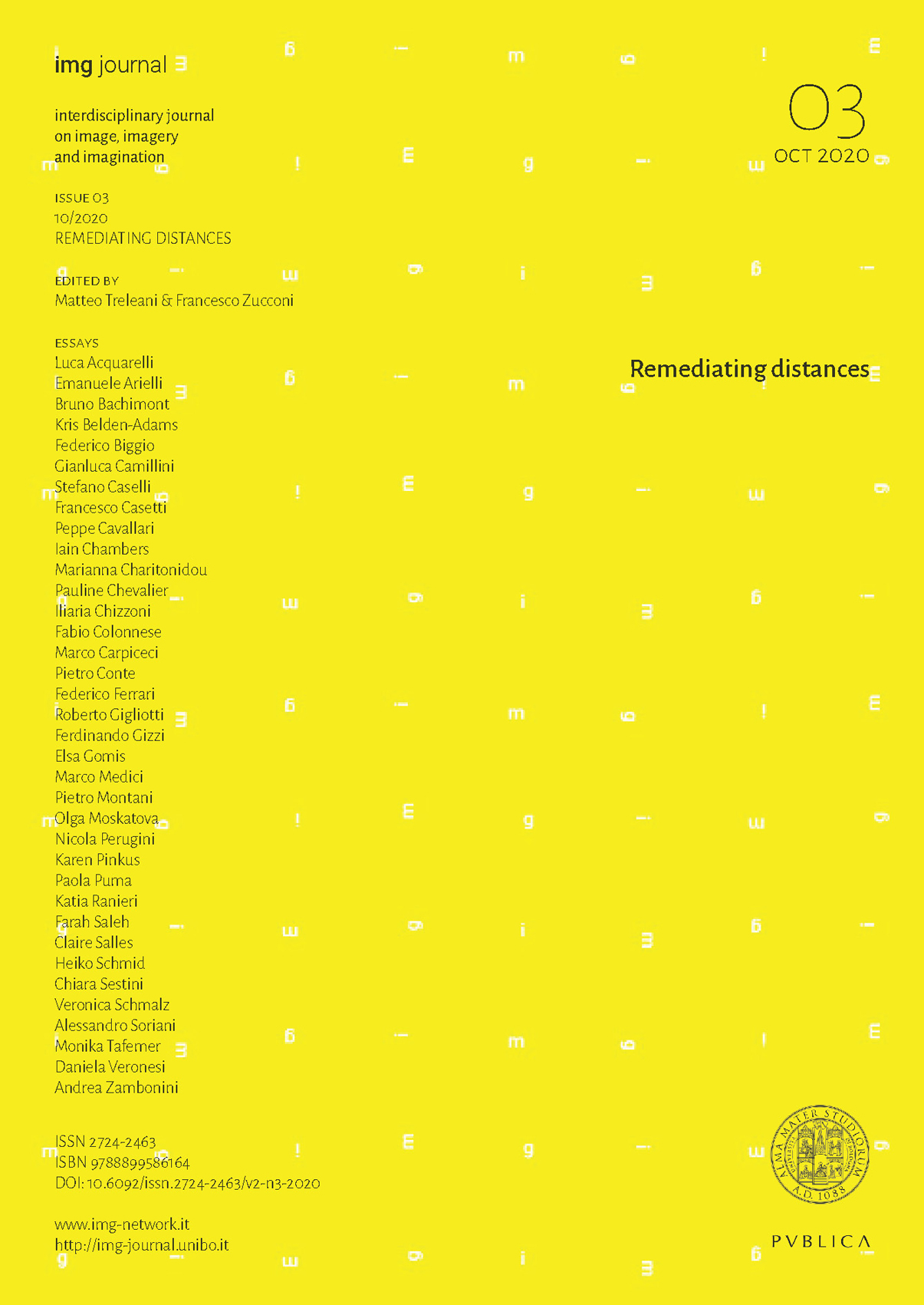 Downloads
How to Cite
Veronesi, D., Chizzoni, I., Raineri, K., Schmalz, V., & Taferner , M. (2020). Reshaping Teacher-Student Interaction in the Virtual Classroom: a Case Study. Img Journal, 2(3), 408–427. https://doi.org/10.6092/issn.2724-2463/12267
License
Copyright (c) 2021 Daniela Veronesi, Ilaria Chizzoni, Katia Raineri, Veronica Schmalz, Monika Taferner
This work is licensed under a Creative Commons Attribution 4.0 International License.