Defying Distance
Keywords:
gestures, bodily archive, refugeehood, connection, distance
Abstract
In 2018 as part of my long-term project the Archive of Gestures, I created a participatory dance performance with three Palestinian artist refugees entitled Gesturing Refugees. The performance faced many obstacles during the creation period related to UK visa denial to the artists, which resulted in the creation process taking place digitally, as an attempt to defy the physical distance among the artists and later also between the artists and the audience. To insist on this formal and political choice, in 2020 I developed Past-inuous, an interactive dance video, created over a digital platform with eleven Palestinian dancers, most third generation refugees, some living in the diaspora and others in Palestine. Through the work, I investigated ways of defying distance between third generation Palestinian refugees, which was created by Israel's regime of dispossession. I did that by experimenting with how a digital platform can be remediated into a creative space for rehearsal, creation and transmission of bodily archives, through an interactive dance video with the viewers. But also by reflecting on the technical issues and delays caused by specific political conditions of disadvantage which arise during such a process, and exploring ways of using these issues in the video itself, so as to reflect the creation process and involve the viewers, especially now that during the pandemic, working at distance through online platforms has become a collective global experience.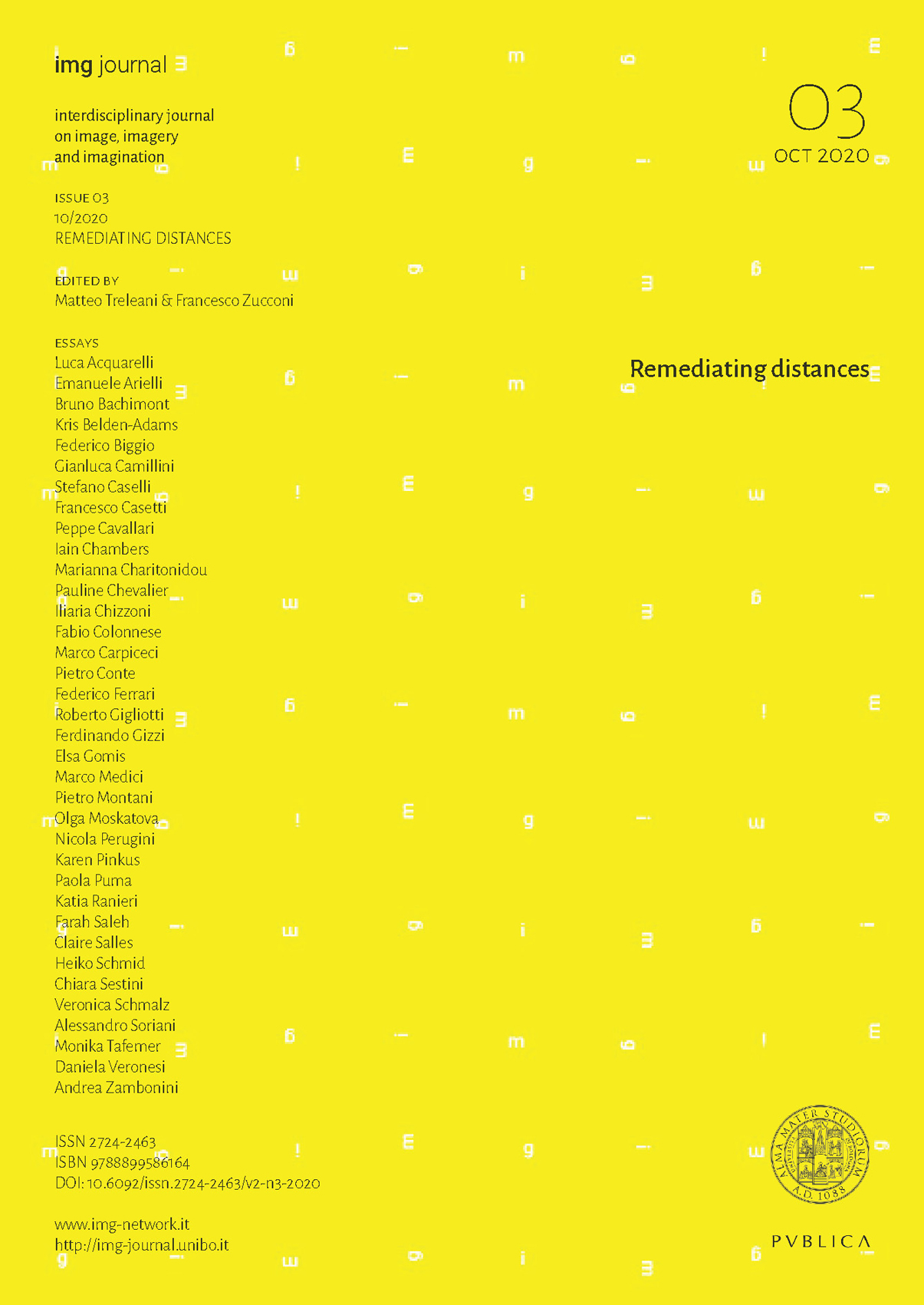 Downloads
How to Cite
Saleh , F. (2020). Defying Distance. Img Journal, 2(3), 366–379. https://doi.org/10.6092/issn.2724-2463/12264
License
Copyright (c) 2021 Farah Saleh
This work is licensed under a Creative Commons Attribution 4.0 International License.