Notes on the Proxemics of the 'Non Place-Time'
Keywords:
proxemics, urban spaces, urban multisensorial survey
Abstract
During the period of confinement due to the pandemic emergency, the overly abused definition of 'non place' introduced in 1992 by Marc Augé seems to have found an involuntary and unexpected actualization, composing itself with the specular notion here defined as 'non time'.
The space-time expansion due to the sudden absence of bodies in the urban space and to the forced alternation of the monochronic and the polychronic time is at the basis of the atypical urban experience lived in the weeks of domestic isolation, which has made evident even to the wider public how much the city is a complex multidimensional agglomeration where many intangible elements coexist with the material dimension of the city.
The notion of 'non place-time' is investigated through the analysis of the link between man, time and place and the reversal determined by the various space-time caesuras that occurred between people and between people and the collective scene of the city, as well as the definition of technological 'immediate' as an emerging co-constitutive process of personal experience and the environment.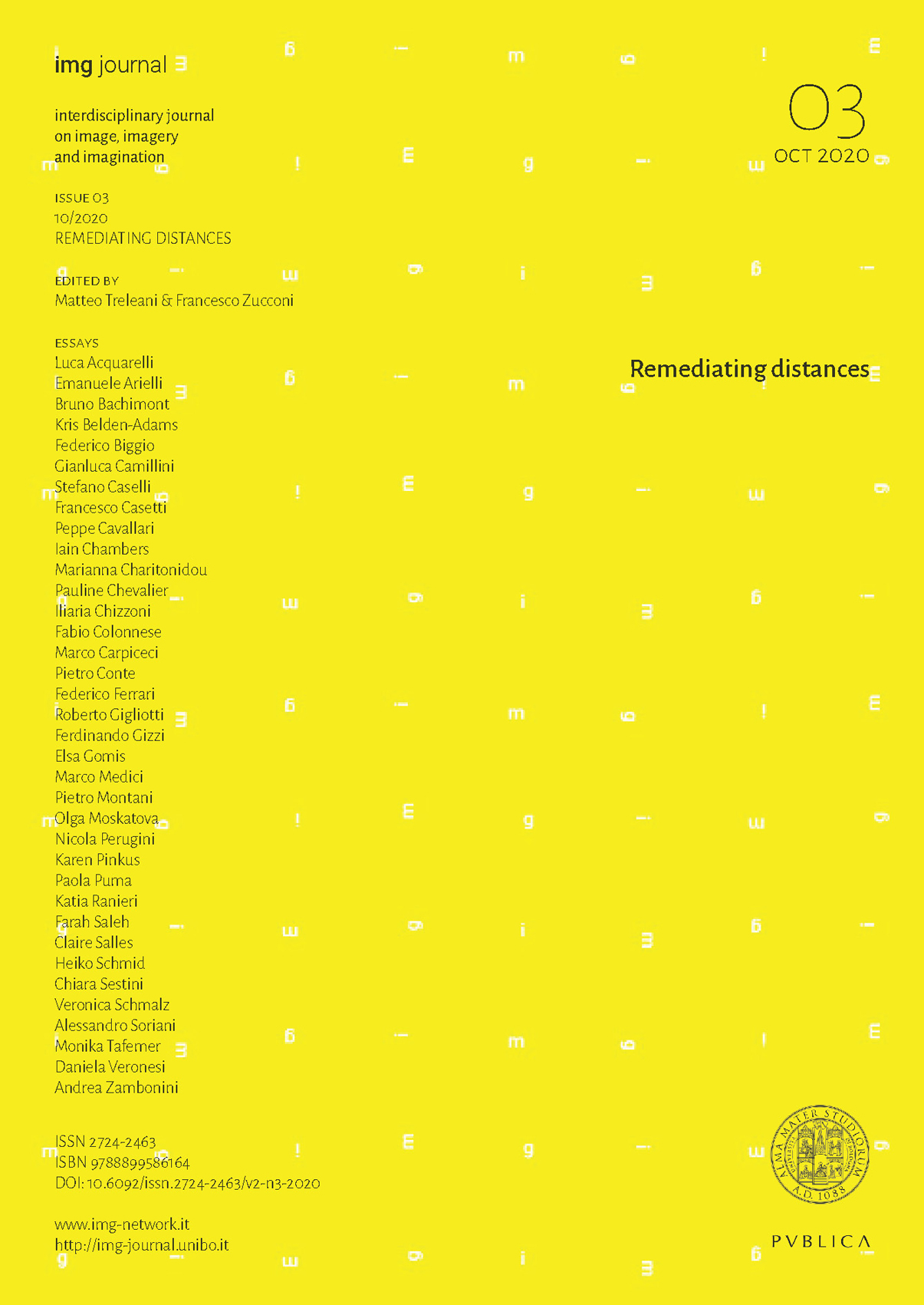 Downloads
How to Cite
Puma , P. (2020). Notes on the Proxemics of the 'Non Place-Time'. Img Journal, 2(3), 346–365. https://doi.org/10.6092/issn.2724-2463/12263
License
Copyright (c) 2021 Paola Puma
This work is licensed under a Creative Commons Attribution 4.0 International License.