Apology for Technical Distance: But Beware the Feedback!
Keywords:
transcendence, technical mediation, meta-operation, plasticity, self-reference
Abstract
Philosophy boasts an ancient familiarity with the practice of taking distance, which it tendentially conceives as a human condition (in transcendental or anthropological sense): the human being is par excellence an ek-static being. Arguably, this issue is rooted in the fundamental mode of being of the human body (but not only human), and has also a structural and not adventitious relationship to technology. A classic neuroscientific experiment shows that technical distancing can produce unpredictable neuro-plastic effects, as well as a general reorganization of behavior based on the emergence of a meta-operative agency. The agency thus enhanced, however, may in turn give rise to a genuine dialectical opposition between plastic expansion and self-referential contraction of behavior. Some examples will help shed light on this dialectic and eventually highlights some requirements that are necessary, though not sufficient, to adequately cope with the social distancing imposed by the anti-Covid measures managed by digital technologies, transforming the emergency into opportunities for the future.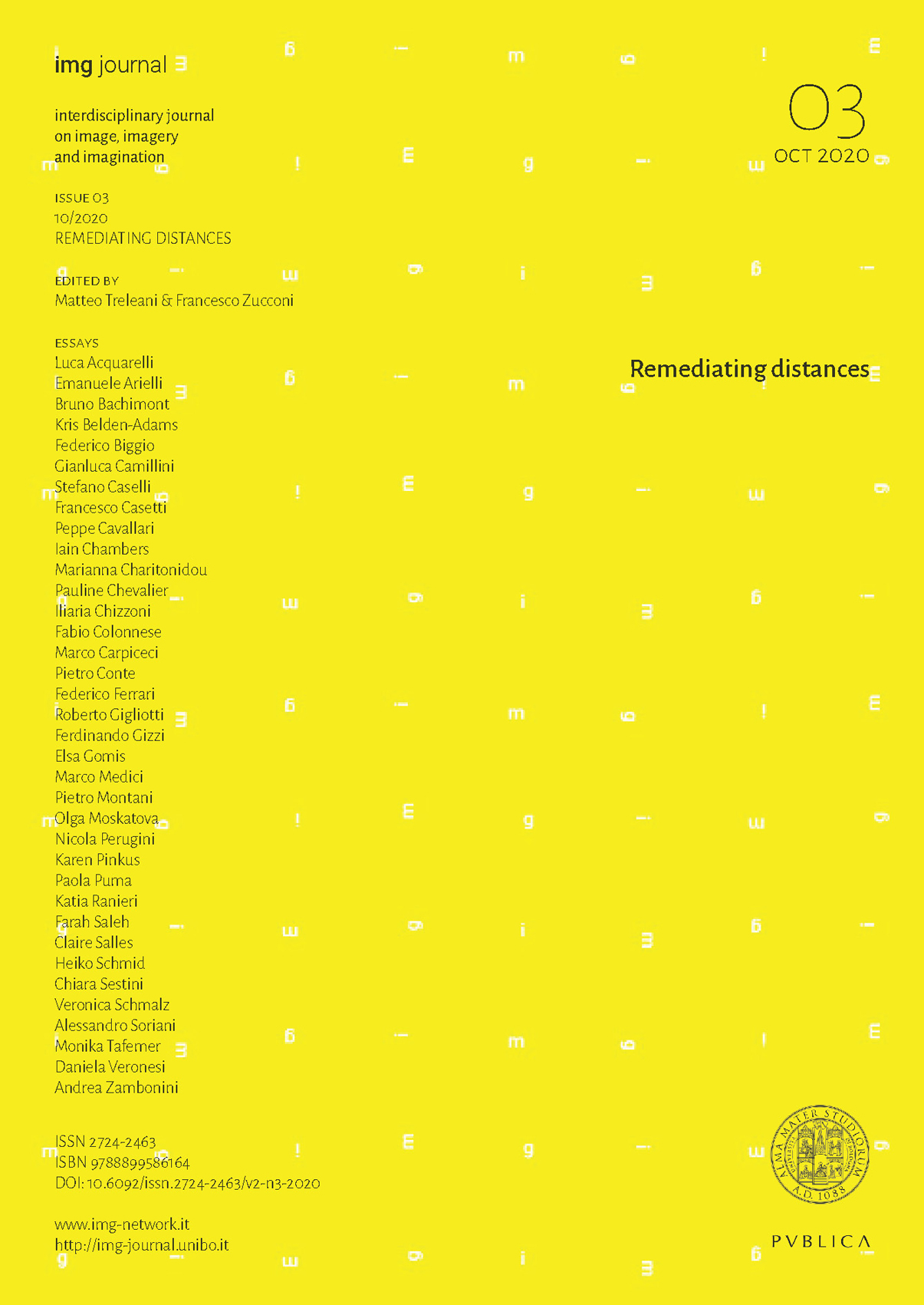 Downloads
How to Cite
Montani , P. (2020). Apology for Technical Distance: But Beware the Feedback!. Img Journal, 2(3), 264–281. https://doi.org/10.6092/issn.2724-2463/12259
License
Copyright (c) 2021 Pietro Montani
This work is licensed under a Creative Commons Attribution 4.0 International License.