So Near, Yet So Far: Migration, the Mediterranean, and a Murderous Modernity
Keywords:
democracy, epistemological violence, mediterranean, migration, visual art
Abstract
This article examines the interplay between distance and proximity through the maritime medium of the Mediterranean, today rendered immediate by the 'foreign' body of the migrant. What until recently was maintained at a physical and metaphysical distance: colonialism, racial hierarchies and historical amnesia, has suddenly acquired a dramatic presence with an alarming proximity. This postcolonial return operates a cut in the existing epistemological fabric. Understandings of space and time are radically reconfigured. Refused archives emerge. Other genealogies of the present enter the frame. The legal and political premises of Occidental modernity, together with the very idea of liberal democracy and rights, are violently exposed in their brutal limits. In this scenario distance and proximities are measured through mediations drawn from the area of contemporary art and visual culture; these evoke critical considerations on the limits of representation and the politics of registration.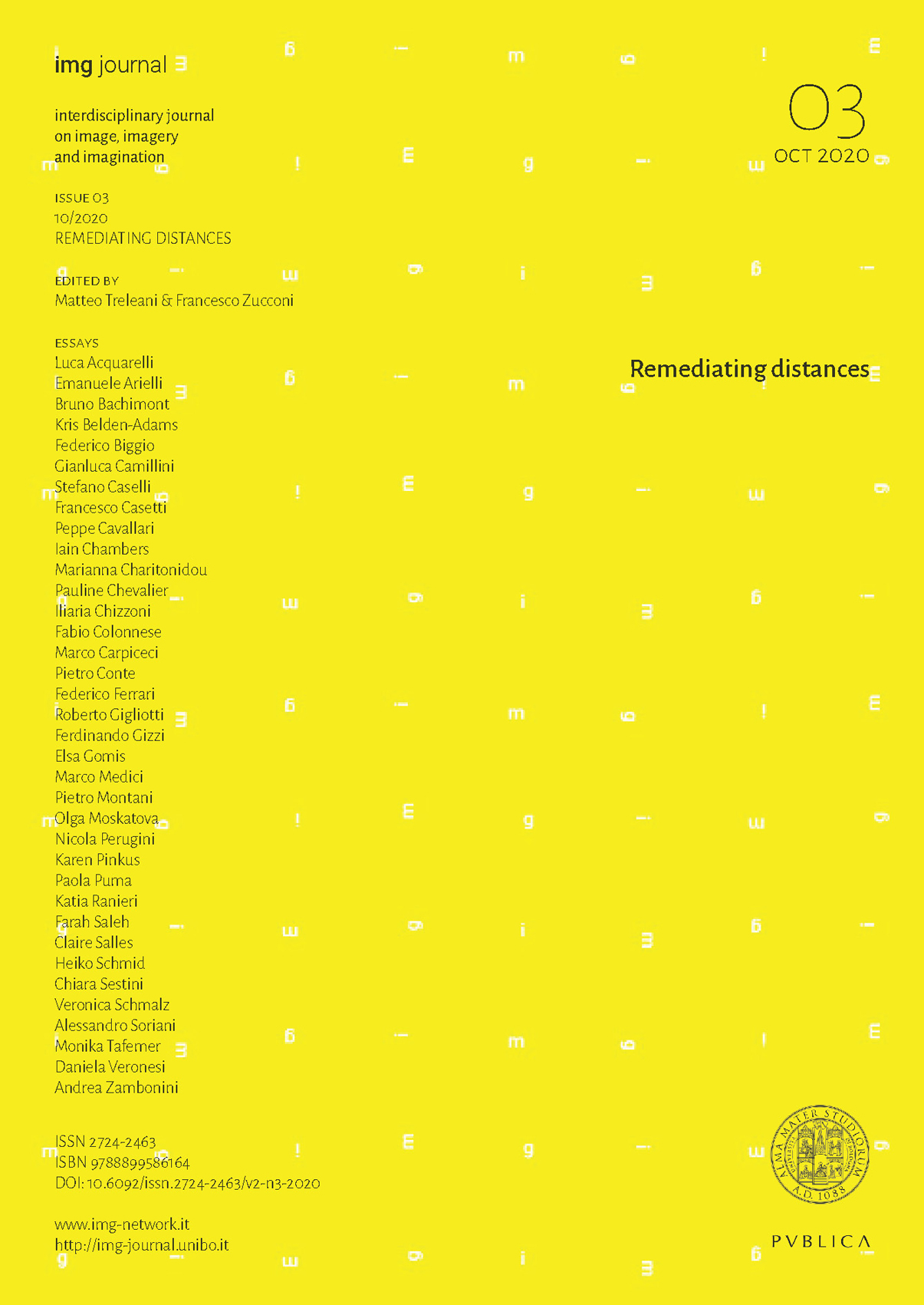 Downloads
How to Cite
Chambers, I. (2020). So Near, Yet So Far: Migration, the Mediterranean, and a Murderous Modernity. Img Journal, 2(3), 136–147. https://doi.org/10.6092/issn.2724-2463/12252
License
Copyright (c) 2021 Iain Chambers
This work is licensed under a Creative Commons Attribution 4.0 International License.