Close-Up-Ness: Masks, Screens, and Cells
Keywords:
screen, mask, media, space, pandemics
Abstract
The pandemic reshapes not only our habits, but also our environment. It does so by supporting the creation of existential bubbles –often in the form of restrained cells– in which we shrink our range of action, but also in which we can feel safe. And it does so mostly thanks to two media that the pandemic brings to the fore and that deeply affect their users' spatial perception: the mask and the screen. I will start from these media and their ability to remediate our usual spatial coordinates, and then conclude with the bubble and the cell as an increasingly mediated form of spatiality.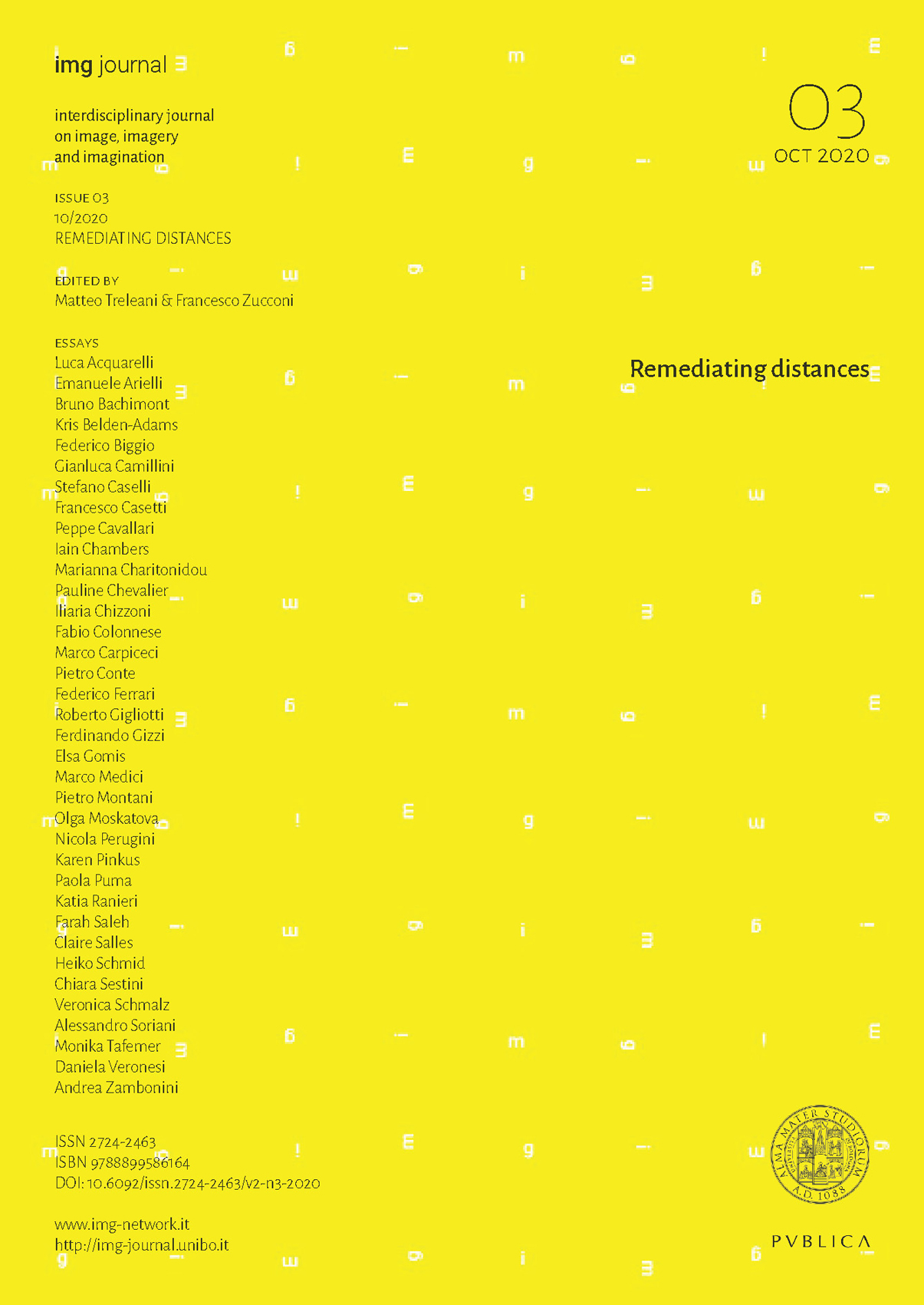 Downloads
How to Cite
Casetti, F. (2020). Close-Up-Ness: Masks, Screens, and Cells. Img Journal, 2(3), 104–117. https://doi.org/10.6092/issn.2724-2463/12250
License
Copyright (c) 2021 Francesco Casetti
This work is licensed under a Creative Commons Attribution 4.0 International License.